---
Active visitor restrictions in place
To protect our patients, guests and caregivers, effective Monday, March 9, the hospital will be limiting public entrance to only the main hospital entrance (501 E Hampden) or the ER entrance (Girard and Pennsylvania).
Learn more about our visitor policy
---
COVID-19 and Pregnancy An Update for our Patients
We would like to take this opportunity to update you about your maternity care during the coronavirus (COVID-19) pandemic, and assure you that our dedicated team of expert nurses, physicians and midwives are committed to providing the safest and most effective care.
---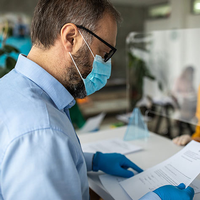 COVID-19 testing basics
September 02, 2020
Here is some information on how the different types of COVID-19 tests work and who should be tested.
---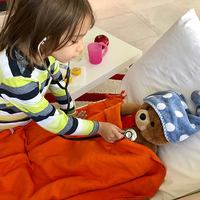 Parenting and coronavirus: Caring for children during COVID-19
May 28, 2020
Should your child go to their doctor's appointment? Here's what you need to know about caring for your child during the coronavirus pandemic, including when to get them checked for COVID-19 and more.